GenAI powered Enterprise Digital Assistant and Expertise Multiplier for CX Teams
Get credible & fast answers to customer questions, business questions, and technical questions
An overwhelming 82% of CX teams say, finding fast and credible answers to customer questions is critical for trust, retention, and expansion
Questions Answered in Real Time
Onboarding Time Decreased
Key Customer Experience Enablement Challenges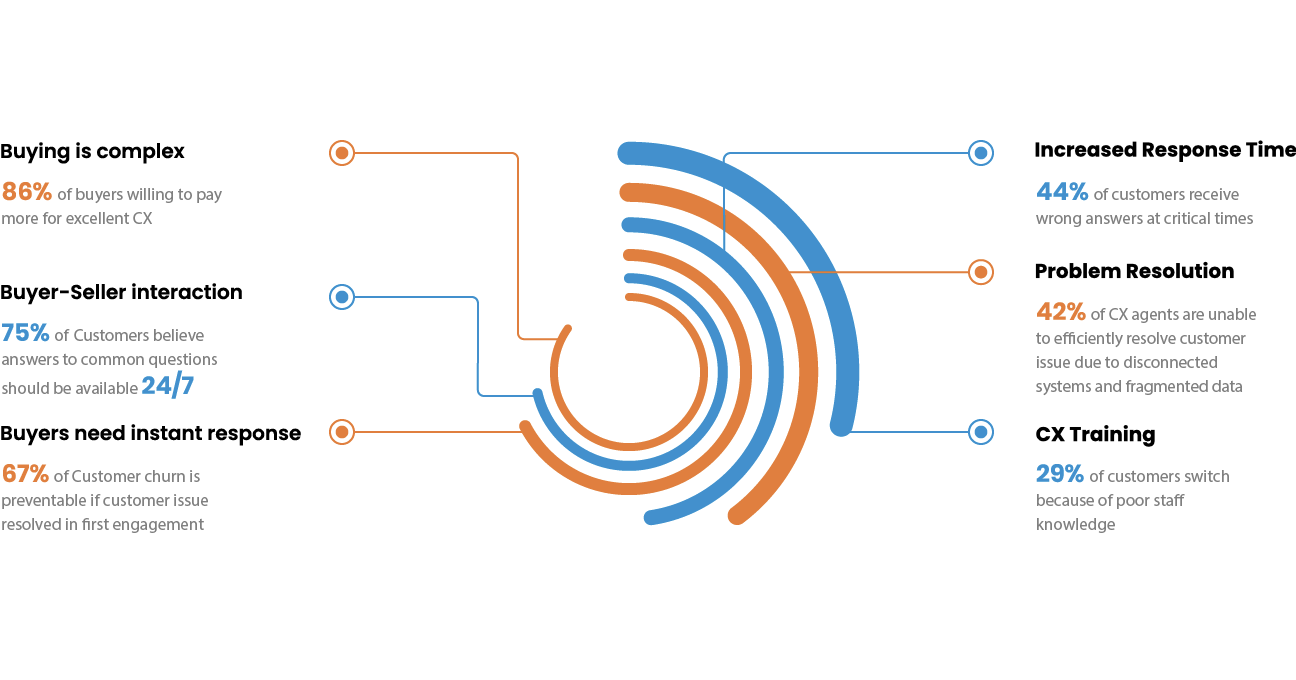 Accelerate customer decision making, improve customer experience, and increase the scale of expertise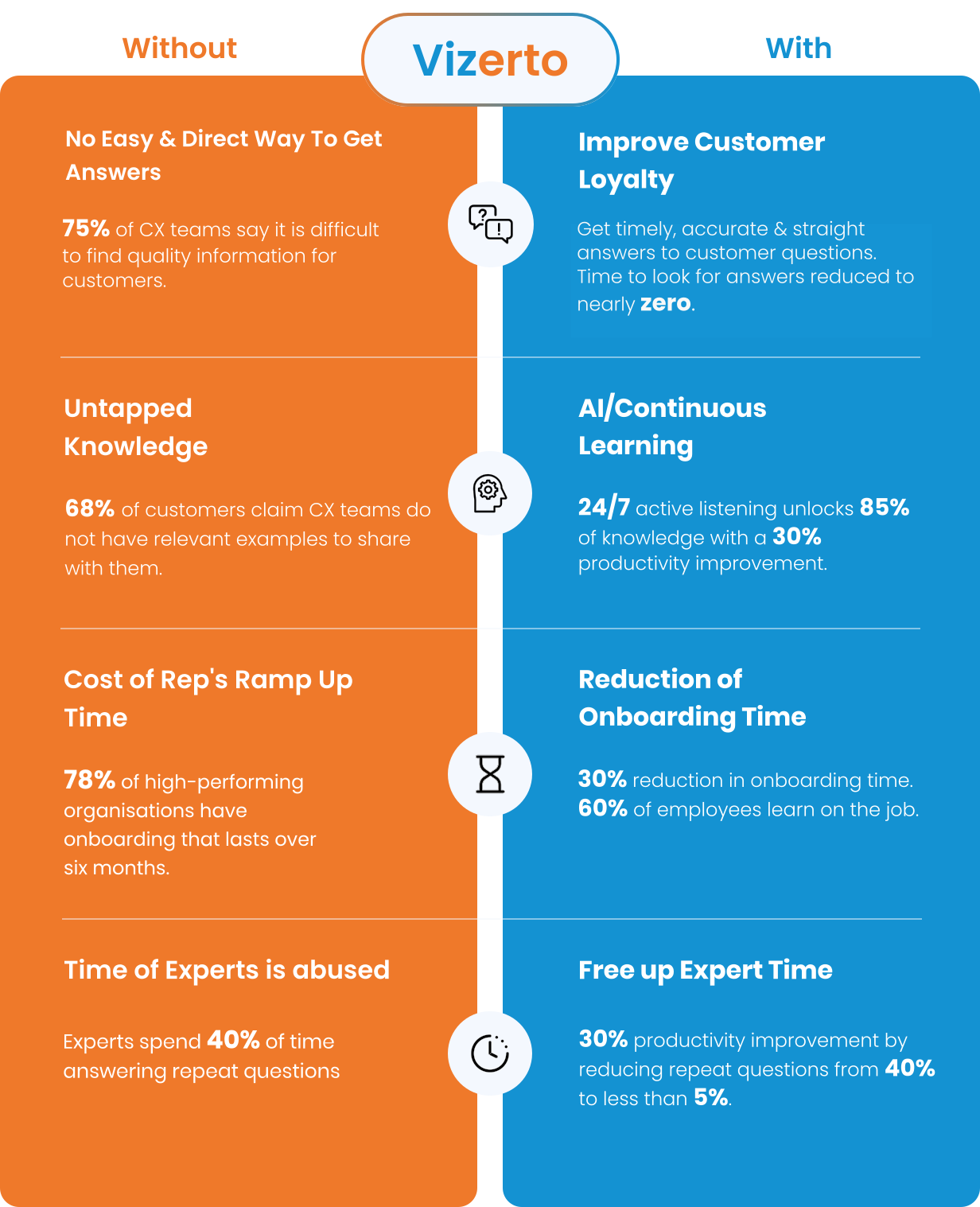 Engage through Web, Collaboration Platform, Email or Mobile
Plain and Simple Consumer like Experience
Ask questions, get instant suggestions or submit to experts, take advantage of Vizerto recommendations, and get notified of answers
1:1 Slack, WebEx, and MS Teams Engagement
Ask Vizerto as if you are engaging with an expert and get 1:1 answers. Use easy to understand interactive components to get the best answers.
Email Vizerto and get an email response
Sales team members sending emails to Technical Expert Email Alias, instead send to Vizerto and get instant answers.
Check out how to build customer trust & win the deal
Get instant high quality answers
Stop waiting in line for Experts time
Avoid rescheduling customer meetings
Be well informed & win credibilily
Get your time back and close more for the quarter
"Vizerto hangs where our CX teams hang, Slack, which allows us to get answers without clicks and navigation to other tools or resources and have instant answers"
"I have been in Vizerto several times over the past month, and thus far, I have found answers to virtually every question I have... In preparation for customer discussions, I have been kicking around ideas of the best approach for specific use cases and Vizerto has been invaluable."
"Insights generated from Vizerto give us critical inputs for training, enablement, and prioritization. We don't have to run surveys that often are skewed or don't reflect true issues with CX teams or customers."
Subscribe for thought leadership & product updates in the sales enablement space